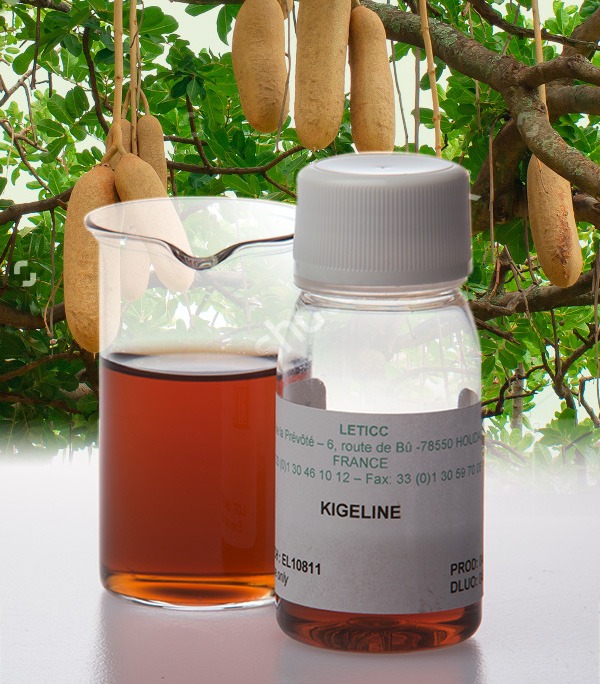 Kigeline®
---
Hautstraffung durch Kigeline® Unter Afrikanischen Frauen gilt das Fruchtfleisch von Kigelia oder des Leberwurstbaumes als das Hautstraffungsmittel schlechthin und wird in Afrika traditionell gegen Falten und zur Formung der Brüste eingesetzt.

Unser Kigeline® ist ein natürlicher, wasserklarer, hydroglykolischer Extrakt aus den Früchten der Kigelia africana von rötlich brauner Farbe. Aufgrund der sorgfältigen Verarbeitung frischer Früchte findet sich die außerordentlich hohe Konzentration an bioaktiven Flavonoiden und Steroidsaponosiden auch im Kigeline®. Sie haben hormonähnliche Eigenschaften und bewirken eine Straffung sowie eine allgemeine Erhöhung der Hautfestigkeit.

In kosmetischen Erzeugnissen kann Kigeline® vielfältig als natürlicher Wirkstoff zur Stabilisierung der Haut eingesetzt werden.
Augenkonturpflege
Brustformung
Hautstraffung
Reife Haut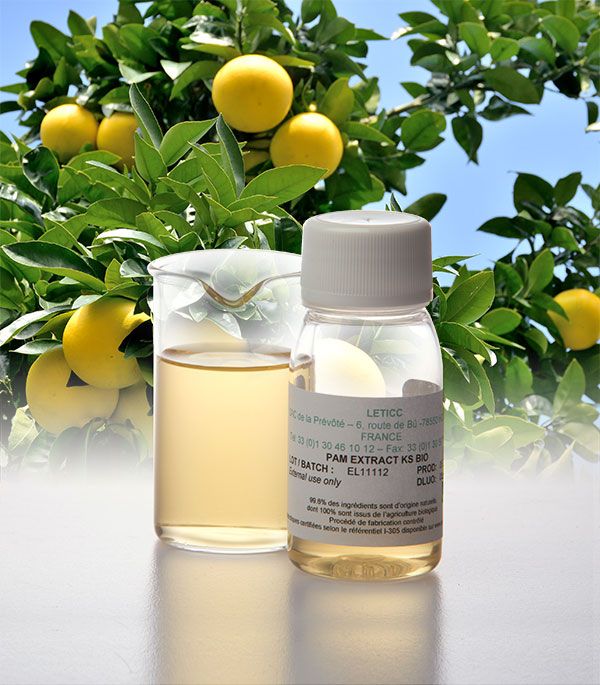 PAM Extract® KS BIO
---
PAM Extract® KS BIO is a natural hydroglycerinated extract from grapefruit seeds by hyperfrequency, an innovative and mild extraction process. As a result the champagne coloured extract preserves the delicate smell of sweet grapefruit.

Thanks to its various components like terpens, flavonoids, and amino acids, this bioactive extract has a wide range of positive characters for various cosmetic applications. In addition to anti-inflammatory, anti-phosphodiesterase and anti-hyaluronidase activities, certain compounds effect moisturization and sebum regulation. Collectively these properties promote skin health and preserve a fresh complexion.

The soothing effects of PAM Extract® KS Bio benefit any care product for sensitive and unbalanced skin, eye contour and sun & after sun.
Anti-Aging
Anti-Inflammatory
Eye Contour Care
Moisturization
Sensitive Skin
Soothing
Sun Care & After Sun

Certified Organic Ingredient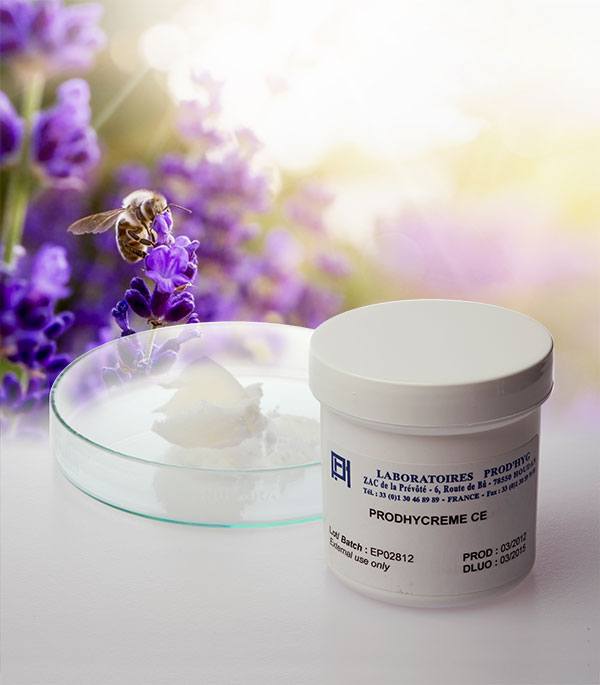 Prodhycrème® CE
---
Ideal Foundation for Organic Formulations
Our Prodhycrème® CE is an innovative composition of specific oily components and surfactants, and was especially designed for the needs of natural and organic formulations.

Thanks to its special formula Prodhycrème® CE allows inexpensive, fast, and customary formulating of organic certifiable products with excellent appearance, stability and organoleptic properties.

This product base can be successfully used for the formulation of any kind of emulsion independent of the product's rheological behaviour. Moreover Prodhycrème® CE tolerates a broad range of pH and is eminently suitable for all products from acidic to alkaline. The immaculate white colour of Prodhycrème® CE upgrades each product.

A perfect tool.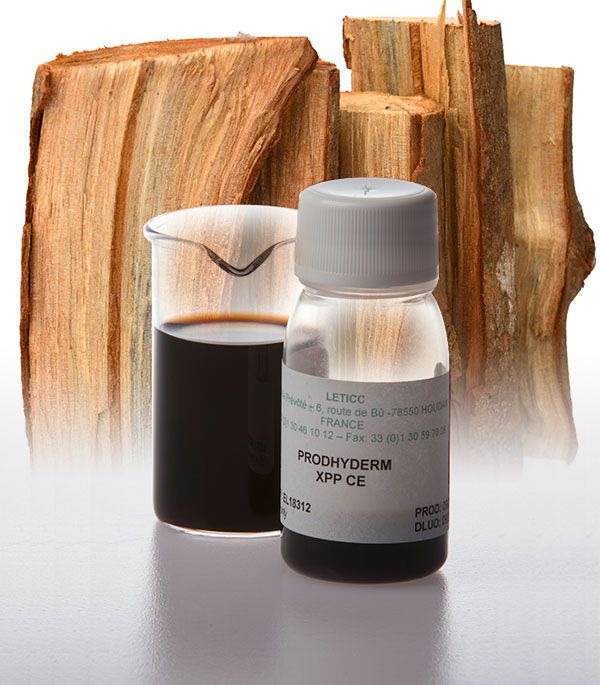 Prodhyderm® XPP CE
---
Escape Photo-Ageing with the Strength of French Oak

Our Prodhyderm® XPP CE is a pure natural, certified organic extract from the robust heartwood of French oak (Quercus robur), whose polyphenols donate the extract its colour and a subtle scent of wood.
Prodhyderm® XPP CE oak extract is especially rich in polyphenols, which are proven radical scavengers thus preventing UV induced photo-ageing. Due to their potential to inhibit oxidation processes in general oak polyphenols further empower the skin to fight environmental stress and pollution.
The ability to prevent oxidation processes in the skin qualifies Prodhyderm® XPP CE as a high-value ingredient for any kind of sun care or natural anti-ageing cosmetics.

Anti-Aging
Anti-Wrinkle
Sun Care – After Sun

ProdhylemGae® CE
---
Natural and Sustainable Skin Care from Spirulina Algae

Our ProdhylemGae® CE is an organic certified hydroglycerinated extract isolated by a sustainable process from the blue-green alga Spirulina. The protein rich Spirulina algae are growing in aquacultures of the "Petit Séminare" under the sustainable and social project "Nayalgué" in Burkina Faso.

Thanks to its diverse natural compounds- δ-linoleic acid (GLA), β-carotene, tocopherols, ω-6-fatty acids, and vegetal proteins – ProdhylemGae® CE natural water-clear, scarcely perceptible aquamarine extract provides a variety of positive effects for the skin.

Nurturing components (GLA) donate suppleness and elasticity to the skin thus preventing wrinkles. The anti-oxidants on the other hand prevent aging and promote skin cell renewal.

The soothing Spirulina extract ProdhylemGae® CE is a multifunctional active that benefits any moisturizing, sun care or anti-aging cosmetics.

Anti-Aging
Moisturizer
Regeneration
Suncare

Prodhywhite® concentré K.A.F.
---
Plant Cocktail with Concentrated Lightening Power

Prodhywhite® concentré KAF is an assortment of hydroglycolic plant extracts proven to effect powerful natural whitening of the skin. The colour of this water-clear and slightly viscous extract resembles red gold.

These selected natural plant actives inhibit the enzyme tyrosinase, thereby locally reducing the melanin production. Those parts of the skin treated with Prodhywhite® concentré KAF get gradually lighter.

Prodhywhite® concentré KAF is an excellent natural ingredient to achieve a lighter complexion and for efficacious products fighting irregular pigmentation like freckles or age-marks.

Anti-Aging
Hyper Pigmentation
Whitening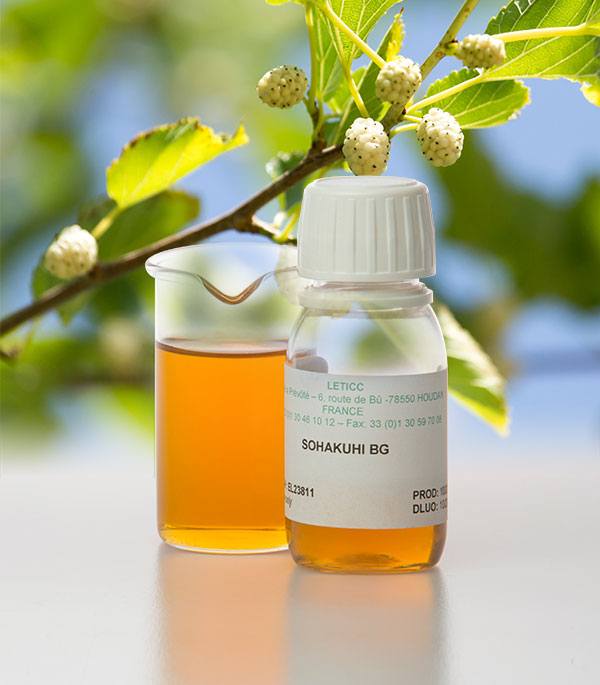 Sohakuhi BG® Extrakt
---
Effect Lightening by White Mulberry

Sohakuhi BG® is an active natural extract isolated from Morus alba, or Sohakuhi in Japanese, with powerful whitening and moisturizing effects on the skin. The apricot-coloured, transparent extract is slightly viscous.

This effect is the result of special phenylflavones, which are very rich in the cortex of Morus alba. These ingredients naturally inhibit the melanin synthesis in the skin cells by blocking the required enzyme tyrosinase. This leads to less pigment production in those areas where Sohakuhi BG® Extrakt is applied.

Our Sohakuhi BG® Extract can be effectively used in any whitening product or formulations against all kinds of irregular pigmentation like freckles or age-marks.
Anti-Aging
Hyper Pigmentation
Whitening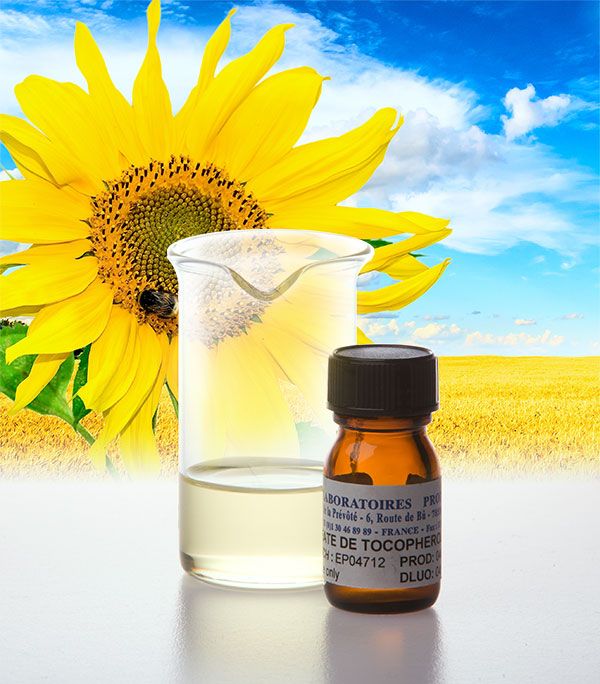 Tocopheryl Linoleat
---
Delicate Skin through Sunflower Esters

Our Tocopheryl linoleate is produced from sunflower oil by esterification of linoleic acid and DL-α-tocopherol. The water-clear, viscous liquid is slightly yellow and has a delicate sweet scent.

The product is the perfect moisturizer and further defends the skin from oxidative stress. The long lasting and exceptional moisturizing effect of Tocopheryl linoleate is the result of the slow break-down of ester bonds on the skin after application. This leads to a successive release of linoleic acid, which is an essential and nutritious fatty acid keeping the skin healthy.

Our Tocopheryl linoleate benefits all applications where moisturization and skin nutrition is of importance.
Anti-Aging
Moisturizer
Skin Food
Sun Care
YOU HAVE QUESTIONS? WE ARE HERE FOR YOU.
We will be happy to answer all your questions about our products. Please use the following contact form. We will get back to you as soon as possible. Optionally, specify which products you are interested in.