Almond
---
Already in antique Egypt benefits of almond oil were known. Cleopatra, so it is related, had her skin daily oiled with almond oil.The almonds for this oil ripened under south-Italian sun.
Due to gentle cold pressing all valuable minerals and vitamins remain in the oil.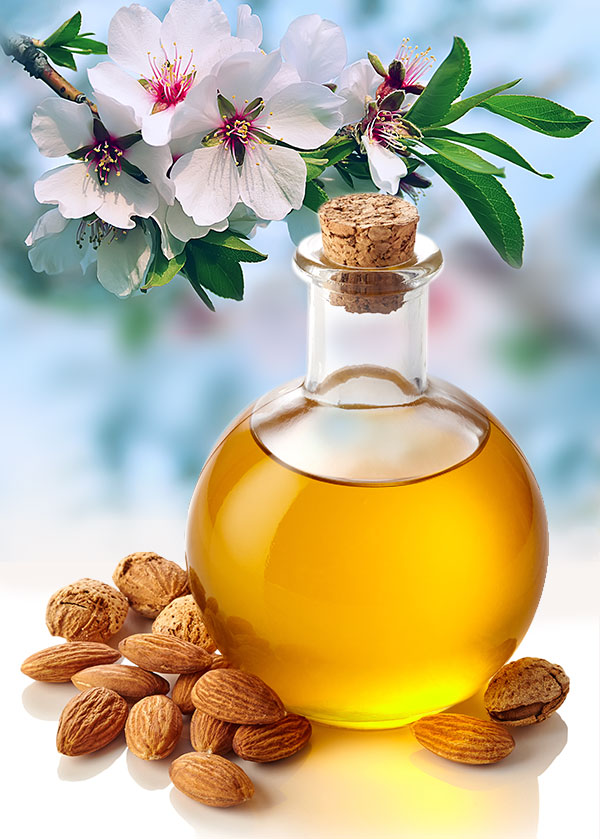 100 % PURE SWEET ALMOND OIL, ORGANIC, COLD PRESSED
---
Smooth yellow colour, clear liquid and light almond scent characterize almond oil.
Satured and unsatured fatty acids are its most important elements. The oil is very gentle on skin. High percentage of oleic acid ensure deep effectiveness, linoleic acid effects a light UV-protection and palmitic acid strengthens the acid mantle of the skin.
Besides, the almond oil contains vitamin A, E, B and D, which provide antioxidative effect, protection of skin cells as well as absorption of the other vitamins.
Almond oil is excellent suitable for skin-, hair- and Baby-care.
YOU HAVE QUESTIONS? WE ARE HERE FOR YOU.
We will be happy to answer all your questions about our products. Please use the following contact form. We will get back to you as soon as possible. Optionally, specify which products you are interested in.