Oat oil
---
Since centuries oat is not appreciated only as nourishment, but also as healer. Accountable for the healing power are bioactive substances in the oat grain. Their modes of action were just researched in the last decades and proved by scientific studies.
We offer with our oat oil a highly effective basic oil. It is rich of natural antioxidants as vitamin E and essential fatty acids.
Oat oil moves fast into the skin and makes it noticeably smoother.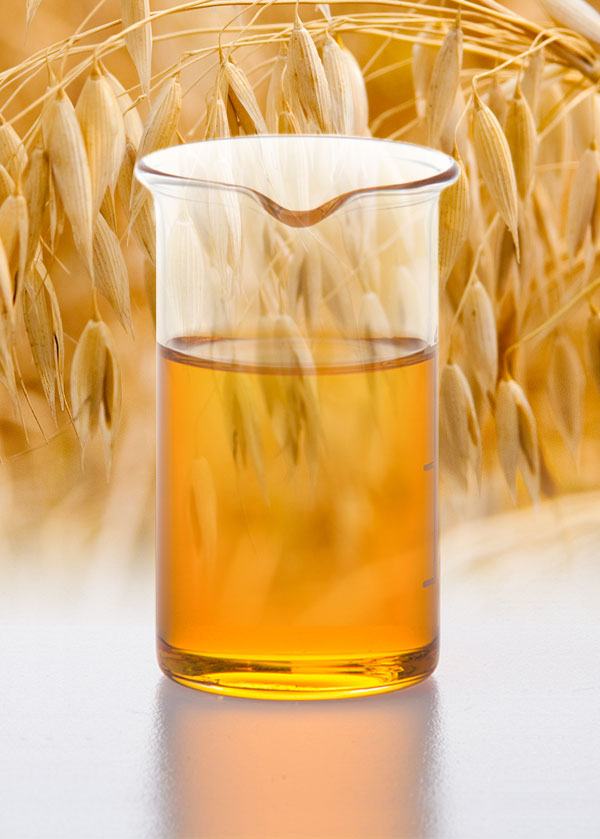 100 % pure oat oil
---
Oat oil has a golden yellow colour and a pleasant light oat odour, gained by gentle extraction. It operates moisturizing and is extraordinary mild and accommodating (hypo-allergen). Besides good durability it distinguishes itself by low viscosity, anti-microbial and anti-inflammatory effect, richness of vitamins A, B and E as well as a high amount of unsaturated fatty acids.
It moves fast into the skin, smoothens it and makes it noticeably softer.
YOU HAVE QUESTIONS? WE ARE HERE FOR YOU.
We will be happy to answer all your questions about our products. Please use the following contact form. We will get back to you as soon as possible. Optionally, specify which products you are interested in.